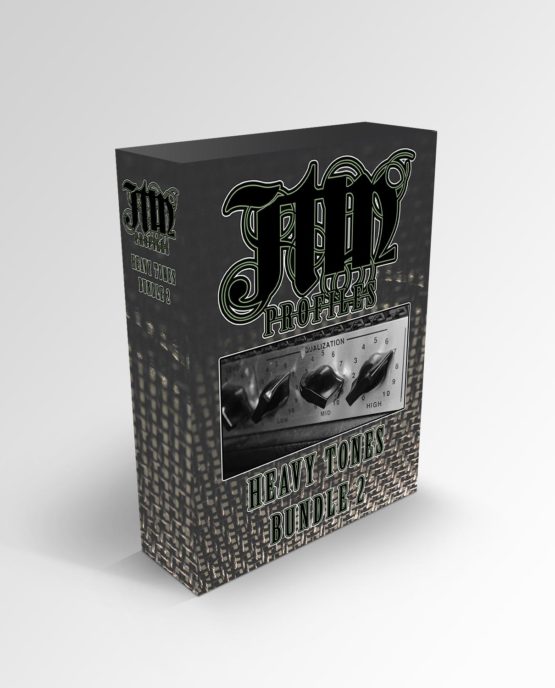 JTM Profiles – Heavy Tones Bundle 2
Profiles – Heavy Tones Bundle 2
Heavy tones ready to sit in your mix. Great for studio or live use. Now includes some of my bass guitar profiles.
This one is the ultimate bundle for metal/rock/hardcore/thrash/djent tones.
Seeking recreate the sounds of the 5150, Mesa Dual Rec multi watt, EVH 5150 3 50w, Diezel VH4, Laney GH100L, Krankenstein, EVH LB-1. Including cabs such as the legendary Mesa Oversized containing the British made V30 speakers, Marshall 1960TV and an Orange 4×12 including many other cab profiles and various boost pedals.
82 unique profiles. This means that you can swap out a cab from another profile in this bundle to create even more tonal options to play with. So each profile will have different head settings or a different boost pedal used (or not used) as well as a different mic placement on the cab or different cab profile used all together.
Also includes a PDF with some helpful guitar mixing notes.